BUDDHIST TOUR PACKAGES – Buddhism is one of the most profound and significant religions in the world. This religion has flourished in India from the 3rd century BC. Thousands of Buddhist pilgrims come to India each year to find a quiet place and peace of mind offered by Buddhism's numerous locations. These locations exemplify the teachings, life, and deeds of Buddha.         
If you're interested in Indian spiritual journeys, our well-tested Buddhist Tour Packages will match your spiritual needs. The stunning monasteries that are part of the Buddhist Tour are worth including in your journey. Every year, millions of people flock to Buddhist temples and shrines across Asia and now, you can join them with our Buddhism – Pilgrimage Tour package.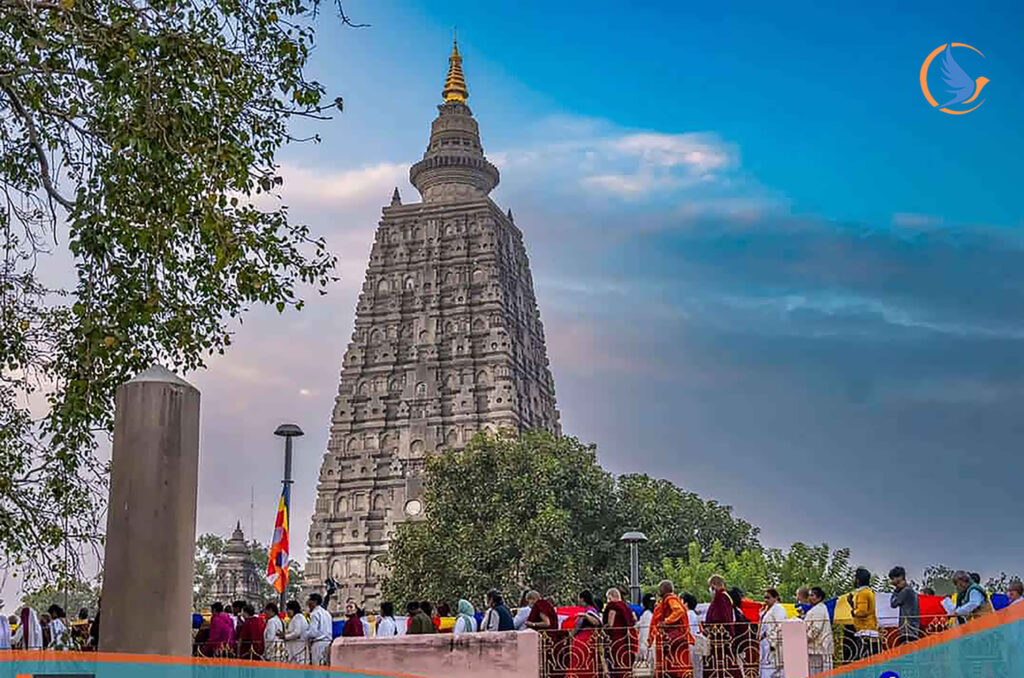 As we know Buddhism is one of the oldest religions in the world, and it's also one of the most popular tourist destinations. Every year, millions of people flock to Buddhist temples and shrines across Asia. And now, you can join them with a This tour package.
With a Buddhism – Pilgrimage Tour package, you'll get to visit some of the most sacred sites in Buddhism.
Buddhist Tour Itinerary
Day 1 – Arrival on Delhi Airport
Arrival Transfer Sightseeing tour and Have Lunch Dinner (On Arrival)
Meal Breakfast, Transport Transfer, star hotel Stay, On arrival in delhi, our consultant may be there to satisfy you and switch you to your pre-booked Hotel in delhi. Check in on the Hotel. Relaxation of the day is for leisure followed by an overnight stay in your hotel.
Day 2 – Delhi
Today in the afternoon enjoy sightseeing of Old Delhi including an Ride Auto, cycle or Rickshaw to the Jama Masjid through the bustling Chandni Chowk and it's back roads, which were the centre of the city Shah Jehan in the Mughal times. Finally, we will continue onto the Raj Ghat- Mahatma Gandhi's cremation site, before returning to the hotel. An overnight stay at the hotel in Delhi.
Day 3 – Delhi
After breakfast in the morning, we are able to go to to the delhi gurdwaras along with the gurdwara bangla sahib close to connaught location, and the gurdwara sis ganj sahib, built to commemorate the martyrdom of guru teg bahadur, in chandni chowk marketplace region as consistent with your choice. Spend time exploring the market perhaps for purchasing for the relaxation of the day.
Within the night, we can proceed for an tour to the qutub minar, the oldest muslim monument in india, and to the close by baha'i lotus temple, delhi's most revolutionary current shape, the bhai's residence of worship is a global in which silence and order be triumphant. The structure is made up of natural white marble, the lotus image is not unusual to hinduism, buddhism, jainism and islam. Around the blooming petals there are 9 pools of water, which light up, in natural mild. Later go back lower back to the hotel for an overnight stay.
Day 4 – Lucknow
Inside the morning, we will switch you to new delhi railway station to board shatabadi explicit educate to lucknow. Educate leaves delhi and arrive lucknow. On arrival in lucknow, meet our consultant who will help you inside the Hotel check in. Later in the afternoon leave for a amusement stroll inside the old marketplace of lucknow. An in a single day stay on the motel in lucknow.
Day 5 – Lucknow
Breakfast in the morning,Then we will visit the residency complicated- famous siege of 1857, dilkusha gardens and l. A. Martiniere. Later within the afternoon, we can go to the monuments of avadh nawabs including the imambaras, romi darwaja and discover lucknow's colourful bazaars. Go back again to the hotel for Night stay.
Day 6 – Sravasti
Today, early morning, we will go to sravasti (about five hrs driving time). Check-in at the hotel  Later inside the afternoon, we will visit first sravasti where lord buddha exceeded the greater part of his monastic existence and preached after the enlightenment. Additionally, we will go to the ananda bodhi tree in which the lord buddha contemplated for a night then visit jetavan where lord buddha carried out some miracle pastime. Stay at hotel in sravasti.
Day 7 – Lumbini
Morning, we will drive to Lumbini (approx. 5 hrs driving time). Check-in at hotel.Rest of the day is free for enjoyment followed through a night time stay inside the Hotel in lumbini.
Day 9 – Kushinagar
In the morning after breakfast, we will go to kushinagar (about four hrs using time). Check-in on the hotel in kushinagar. Within the afternoon depart by way of Private Car for sight-seeing of kushinagar, one of the primary buddhist pilgrimage locations in which lord buddha attained parinirvana or final nirvana. Additionally, go to historic stupas and contemporary temples, commemorating the buddha's dying and cremation. Visit the astonishing reclining buddha statue.  Night stay on the Hotel in kushinagar.
Day 10 – Patna via Vaishali
At breakfast in the morning, we Will go to patna. En-path, we are able to be visiting vaishali (approximately 7 hrs driving time) in which lord buddha preached his ultimate sermon. The excavations done in vaishali have introduced to mild buddha stupa 1 and 11 (14th century b. C) constructed in brick with a casket containing a part of ashes of buddha. We are able to additionally visit ashok pillar, erected through emperor ashok to commemorate the spot of the last sermon. On arrival in patna, check-in in the Hotel for an evening stay.
Day 11 – Bodhgaya via Nalanda and Rajgir
Early Morning breakfast, we Will go to bodhgaya. En-path, we can visit nalanda (approximately 90 kms) founded within the fifth century b. C. We are able to also visit an archaeological museum homes the nalanda college seal, sculptures and different remains discovered at the site. Later take a 20 kms drive to rajgir. Further, we will visit griddhkuta "hill of vultures", wherein buddha brought some of his maximum famous sermons. Thereafter, we will go to saptparni caves in which first buddha council was held which is likewise the source of rajgir's warm springs.
Then drive to Bodhgaya (approximately 115 kms) and Check-in at the pre-booked Hotel for an overnight stay.
Day 12 – Bodhgaya
In the morning after breakfast, we will go to Mahabodhi temple which incorporates tall stone lotuses, figures of buddha sitting in different postures on the partitions, his footprints on the stones and a gigantic golden buddha inside the sanctum sanctorum. The bodhi tree is situated within the premises of the temple, is the one under which buddha attained illumination. Another option is to sit down and meditate below the bodhi tree. Later go back lower back to the Hotel/Resort for an overnight Stay.
Day 13 – Varanasi
After early breakfast in the morning, we will switch you to the railway station to your reach journey to varanasi. The train leaves Bodhgaya and arrive Varanasi. On arriving at varanasi, meet our representative who will switch you on your pre-booked Hotel. Attend the nighttime aarti at sasumed ghat at the banks of river ganges. Enjoy a night on the Hotel in varanasi.
Day 14 – Varanasi
Today, we leave for an early morning boat experience at ganges river. As the dawn mists upward push at the holy river Ganges, glide silently on a ship to peer the religious come to wash and pray. Later inside the early afternoon, we can force to sarnath where the lord buddha preached his first discourse, and to look the stupas, ancient and current temples and ashoka's pillar. Lord buddha came to sarnath after gaining enlightenment beneath the sacred bodhi tree.
Day 15 – International Departure
In the morning, we will transfer you to the international airport to board the flight to your home country.
BUDDHIST TOUR PACKAGES Tour & Our services Ends.
In addition to our meticulous planning, we also provide 24/7 support during your trip. If you have any questions or concerns Or want to make an Edit to This plan for you , simply give us a call on 91+7970997707 or send us an E-mail on – bodhitraveldesk@gmail.com and we'll be happy to help.
If you're looking to experience the holy site of Buddhism then this BUDDHIST TOUR PACKAGES is definitely the way to go. With so much to see and do, having everything organized in advance will help you make the most of your time at this sacred site
Bodhi Travel Desk is your one-stop shop for exploring an upcoming tour destination and we are specialized in BUDDHIST TOUR PACKAGES. Here you will find everything you need to know about what to expect, what to pack, and how to prepare for your trip. With our experienced staff, we will make sure that your trip is everything you hoped for and more. So come on in and explore all that Bodhi Travel Desk has to offer!
Our Travel Agency is here to help you explore the Colourful India. We offer a variety of services to make your trip easier and more enjoyable. We can help you plan your trip, book your flights and accommodation, and provide you with a tour guide. We can also help you with any other needs you may have while you are in India. Contact us today to start planning your trip to India.With our package deal that constitutes a huge variety of the finest and valued Buddhist sites in India, you can observe a world-class assortment of these sights without needing to break your budget. You may also opt for an itinerary that matches your special personality, taste, and time frame and our specialized team will ensure that you fulfill your dreams with memories of an excursion.